My FARM Friends Coloring Book is available now! Farm Animal Rights Movement (FARM) has joined forces with celebrated children's book author and fine artist Ruby Roth to publish a fun and unique farm animal coloring book for kids of all ages.
The 24-page book, which is being distributed to restaurants, children's hospitals, and animal sanctuaries nationwide, features 20 fun facts about commonly farmed animals with quirky, imaginative illustrations by Roth.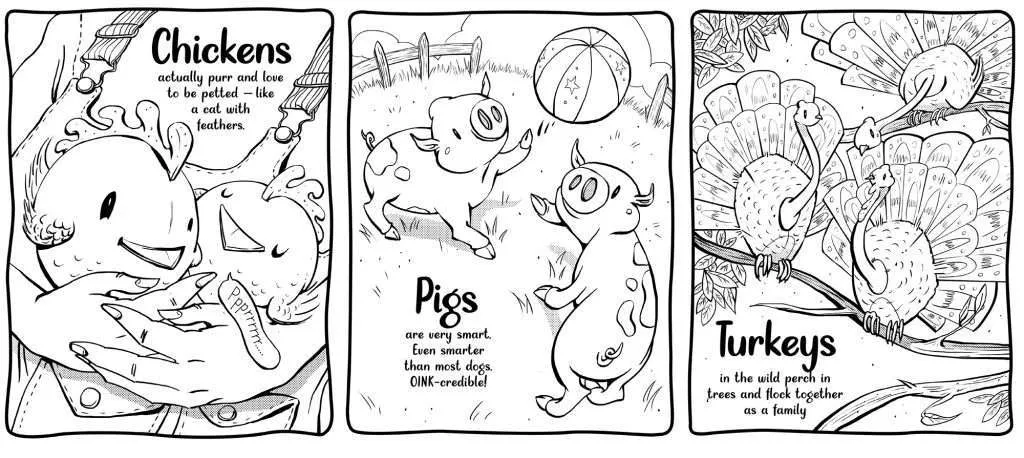 "As a parent of two vegan elementary school-aged children, I see countless coloring books come into our home, but none ever showcase the true personalities of the animals," said Eric C Lindstrom, Executive Director of FARM. "This book is different. Working closely with Ruby Roth has been a goal of mine, and this collaboration has resulted in something truly unique for the movement."
Ruby Roth is a fine artist, a former art teacher, and the author of four children's picture books and a cookbook. She often speaks to schools and other groups about veganism and has appeared on The Today Show, CNN, FOX, NBC, ABC News, HuffPo, Washington Post, Redbook, Glamour, Wired, and Globe and Mail.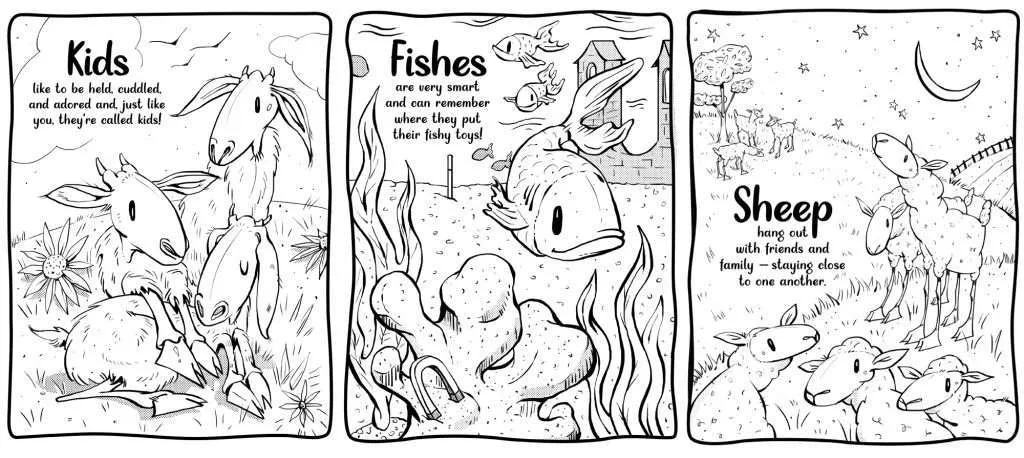 The coloring book is printed on 100% recyclable paper using soy inks by Vegan Printer and is available in quantities of 1, 50, and 100 (credit card payments accepted below). Proceeds from the sale of the books will allow us a second print run with more books being donated. PLUS, the first 5,000 coloring books distributed come complete with a set of four vegan crayons.
BUY YOUR COPY TODAY:
We'll ship one copy of "My FARM Friends" coloring book to your U.S. postal address for $8.99+ $3.99 shipping and handling!
WHOLESALE PURCHASE:
Buy 50 copies of "My FARM Friends" for $5.99 each ($299.50+ $19.99 shipping and handling/U.S. only)! MSRP $8.99.
WHOLESALE PURCHASE:
Buy 100 copies of "My FARM Friends" for $4.99 each ($499.99+ $22.99 shipping and handling/U.S. only)! MSRP $8.99.